3 Ways to Create Content Like a True Expert
Search Engine Optimization (SEO) is critical to getting your website found in search engines. Understanding SEO basics will help you get your website ranked in top search results faster.
SEO should be used in all of your content, including images and videos. Did you ever notice that often images pop up when you search for a product or service? That's because the image was labeled as a keyword, versus IMG.2014.  This technique can be useful in industries that can showcase with photos, such as restaurants, painters, or landscapers, for example.
But in order to better understand how to use SEO, we should start with defining what it is a little deeper.
So what is SEO?
To put is simply, SEO is the process of getting your website found in the search engines. All of your content - text, photos and videos -  should be optimized and structured so that when someone types in a term in the search engines your page ends up in their search results.
Getting ranked on the various search engines depends on which one you are using. Google relies more on content while Yahoo relies more on link building and backlinks.
For example, if your business sells landscaping services, one method is to create content that customers are searching for online. You can use Google Keyword Planner to determine the number of searches that a particular keyword or phrase is generating.
What are Keywords?
You need to know which keywords will work for your website. These are the words or phrases that people will put into the search engine bars to receive the search engine results pages. Getting ranked for one word or two words is difficult. If you think about it, it's just too broad.
When you type in "landscaping tips," you're going to find some articles that get a lot of traffic, all from large magazines or high traffic landscaping websites. You won't be able to compete with that, so you need a different strategy.
A better option is to use a long-tail keyword such as, "how to grow grass in the shade in Tennessee."  By doing this, you significantly narrow your focus and also your competition.
Now you just create an article or video on that subject using those exact keywords in the title and the body of the article and video.
For more on using long-tail keywords versus short-tail keywords, and for tips on creating good keywords, read my article Best Search Engines.
Once your website is optimized for SEO, that's the start of getting more visitors to your website. But the process of getting found online is not as quick as just posting an article and getting found. It normally takes six months or longer to start getting found online, depending on the competition and how much visibility your website currently has. There is no way to really game this as it's a function of the algorithms of Google and other search engines.
Finding a Good Digital Marketing Company
A good digital marketing company will start by doing an audit on your current website. They will check on-page SEO and ensure that the website follows search engine rules (for more on this, see 5 Tips for a Better Website).  Some of the methods that they use to get a website found online are:
Citations
Backlinks
Blog posts
YouTube videos
Press releases
Google Ads
Video Ads
All of these should optimized with keyword rich content that will help the website page appear in the search engine results, or if you pay for Google ads, point to a page that has an offer that will get them to either click and buy or call you. The entire purpose of making a website search engine optimized is getting your product or service found online.
Investing SEO is like having an office hidden where nobody can find you, and suddenly prospects see signs everywhere that describe what you do, how you can serve them, and point them to your place of business. Without SEO, your hidden business will remain hidden except to those who already know about you.
That's the magic and power of SEO. Imagine what your business would look like if you were ranked at the top in search engine results for the service or product you wanted to sell.
A good SEO digital marketing company will design a plan to help you get ranked to the top in search engines, starting with evaluating and fixing any on-page SEO issues. On-page SEO is the content and keyword structure of your main website pages.
The Importance of SEO
Good SEO gets your website ranked on page one of major search engines and sets your business up for not only bigger revenue, but also protects you from a declining economy.
When the economy shifts to more of a recession, you'll be glad you invested in SEO and are now ranked in the top 3 on Google. That gives you exposure beyond just referrals. Because 90% of people never go beyond page one of a search engine result!
By using SEO, your website will no longer be buried on page 10 or worse of Google. For more on SEO, CLICK HERE to read this article, "Benefits of SEO You Can't Ignore."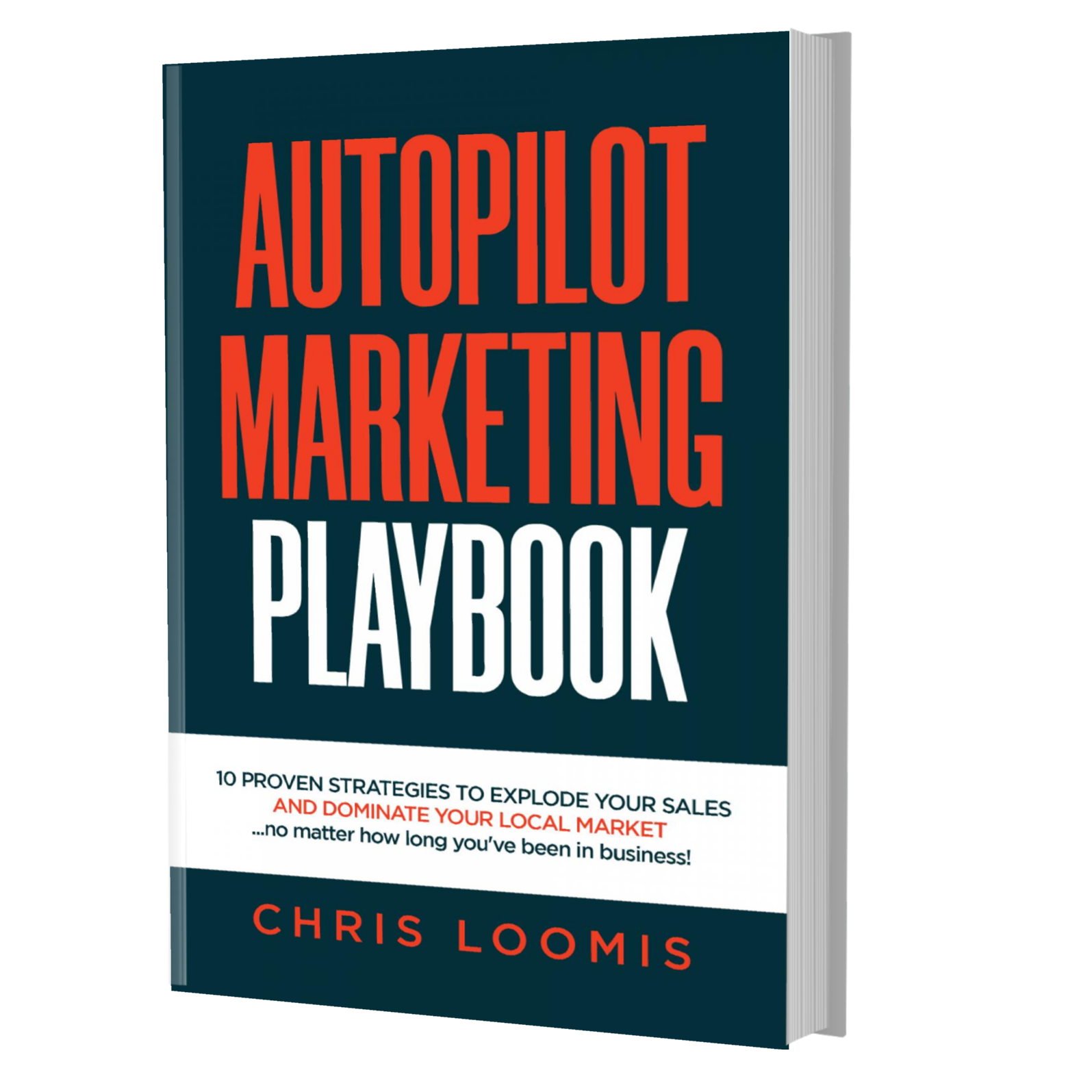 10 PROVEN STRATEGIES TO EXPLODE YOUR SALES
IN 6 MONTHS OR LESS!
FREE BOOK | Just Cover the Shipping!
Get it Before It's Gone!